Forget Me Not
Any day arrival with a minimum of 3 nights stay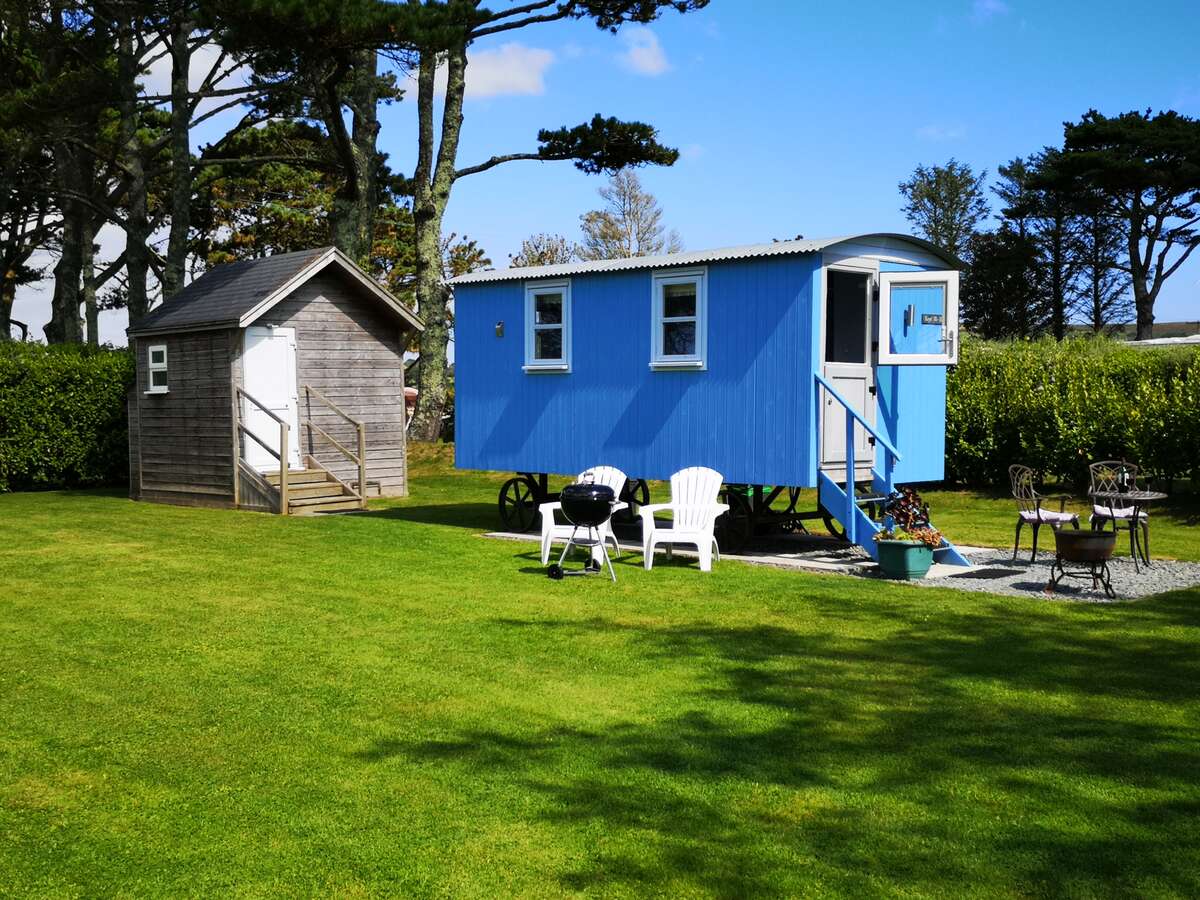 Forget Me Not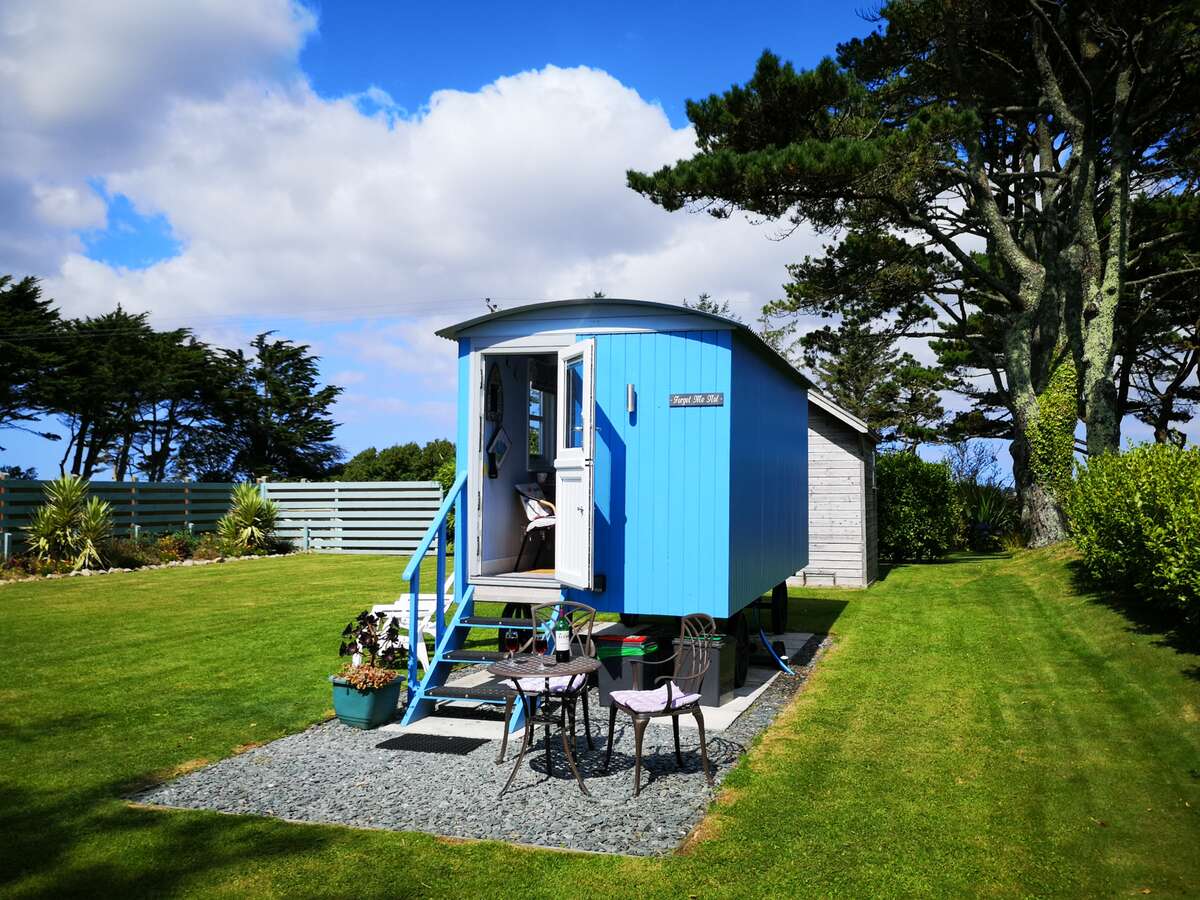 Forget Me Not
Kitchen Area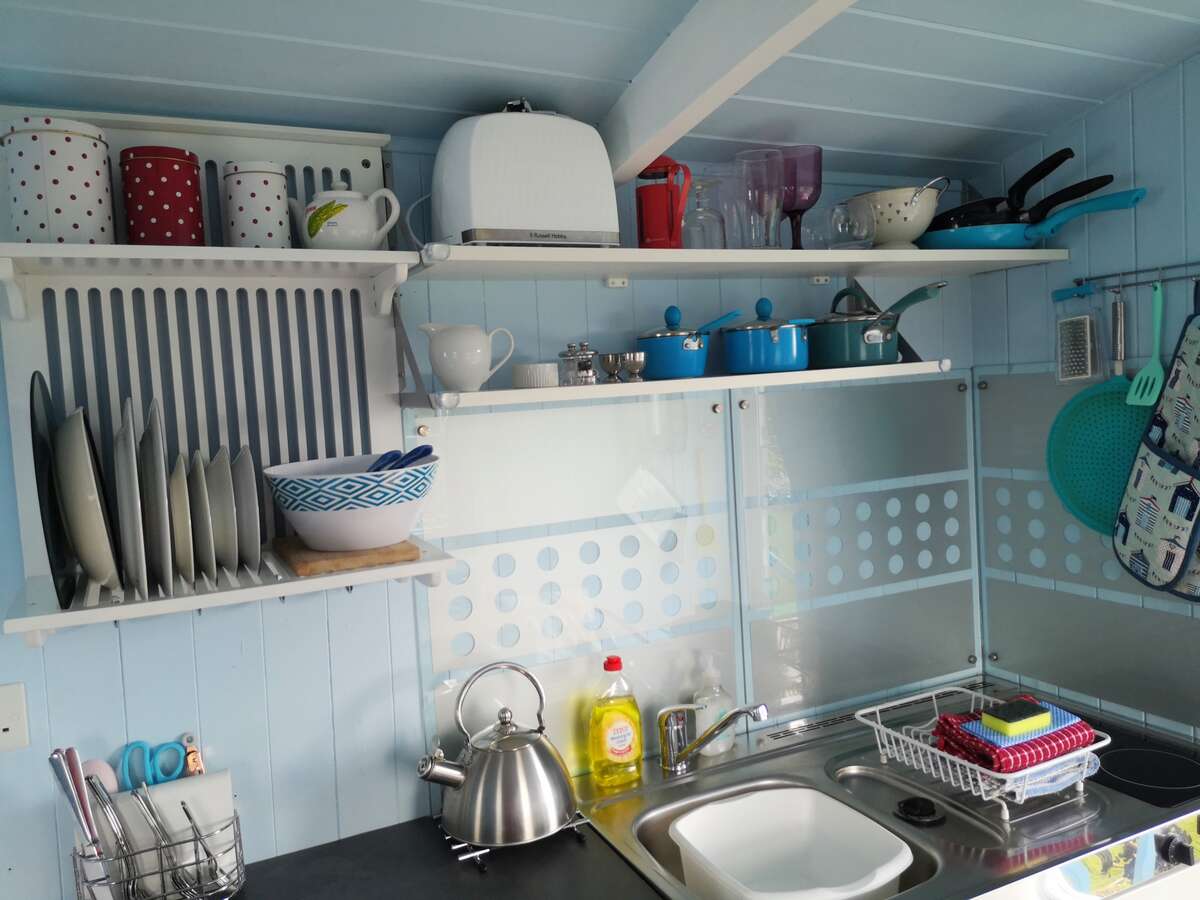 Kitchen Area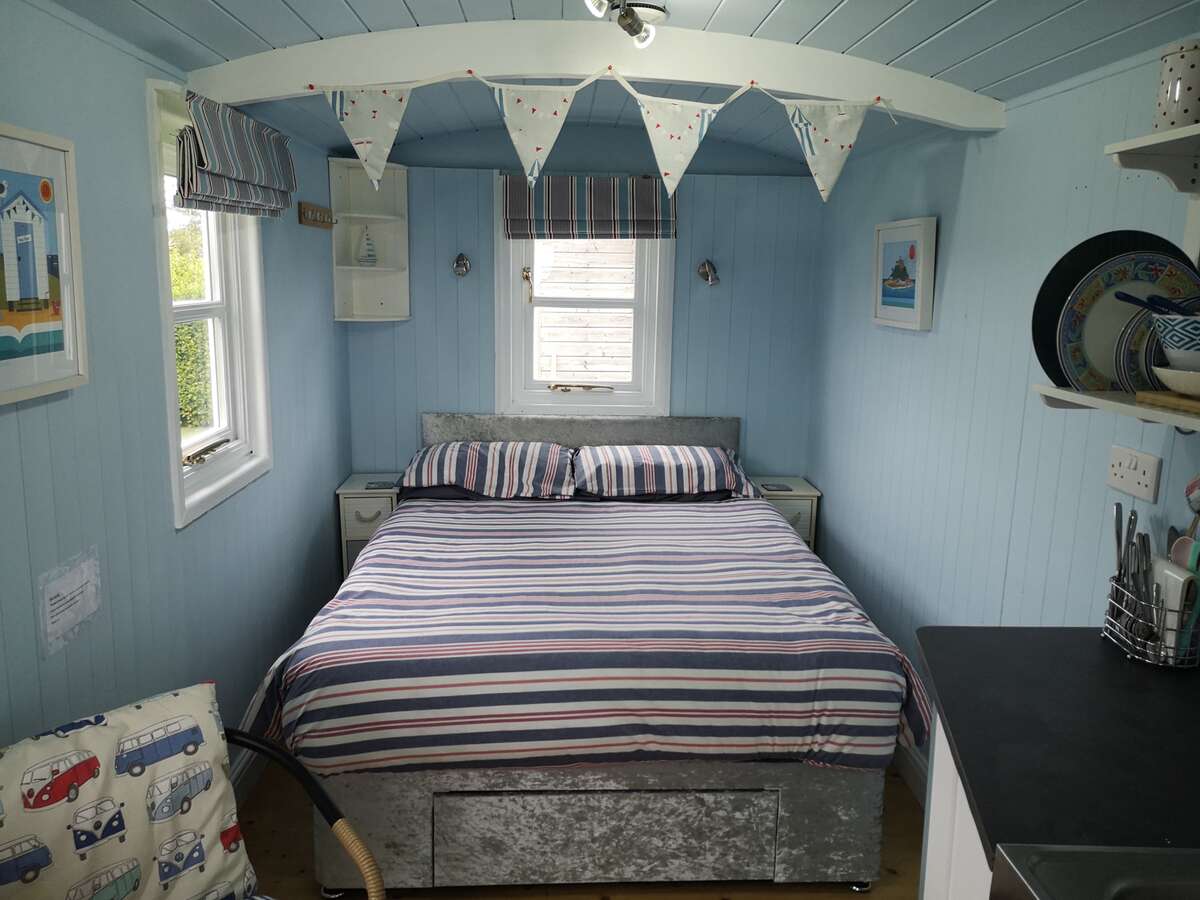 Double Bed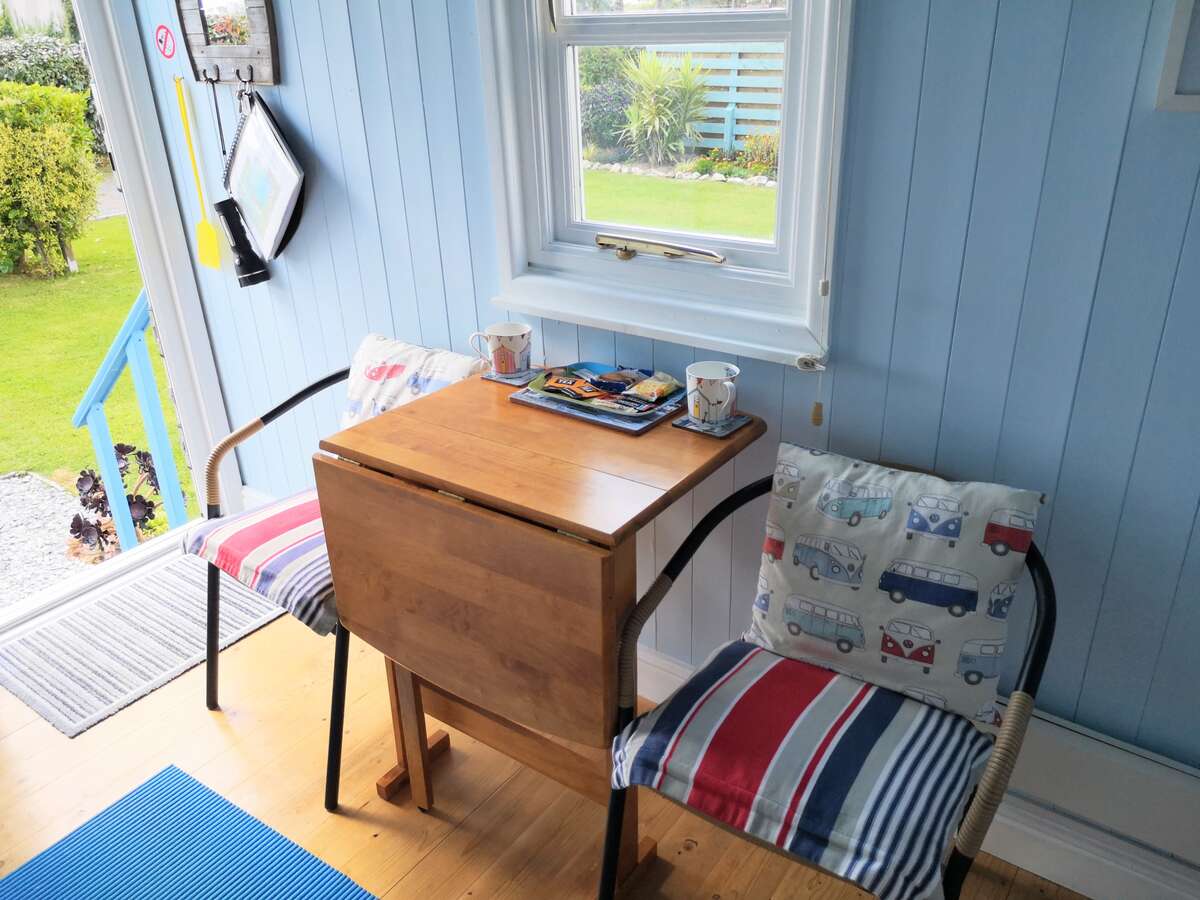 Dining Table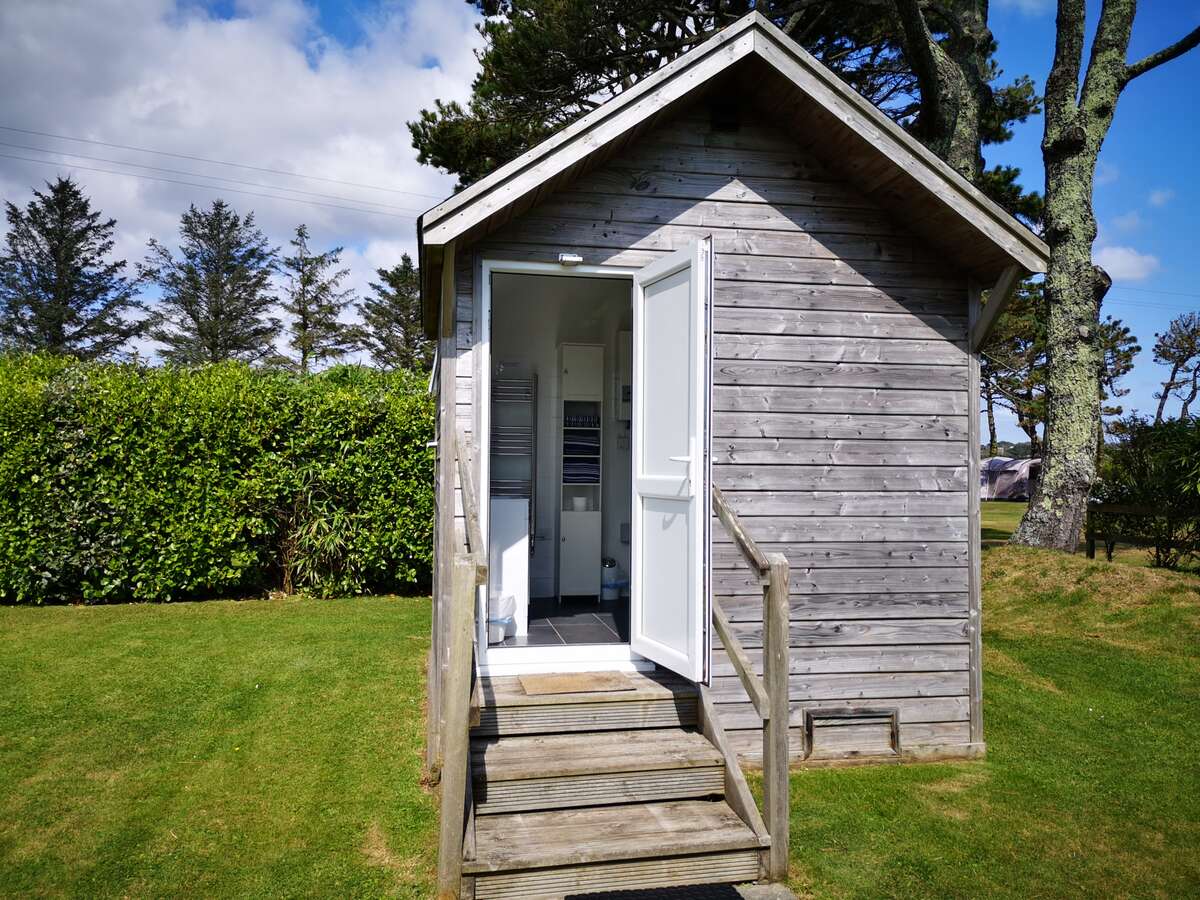 Private Shower and Toilet Room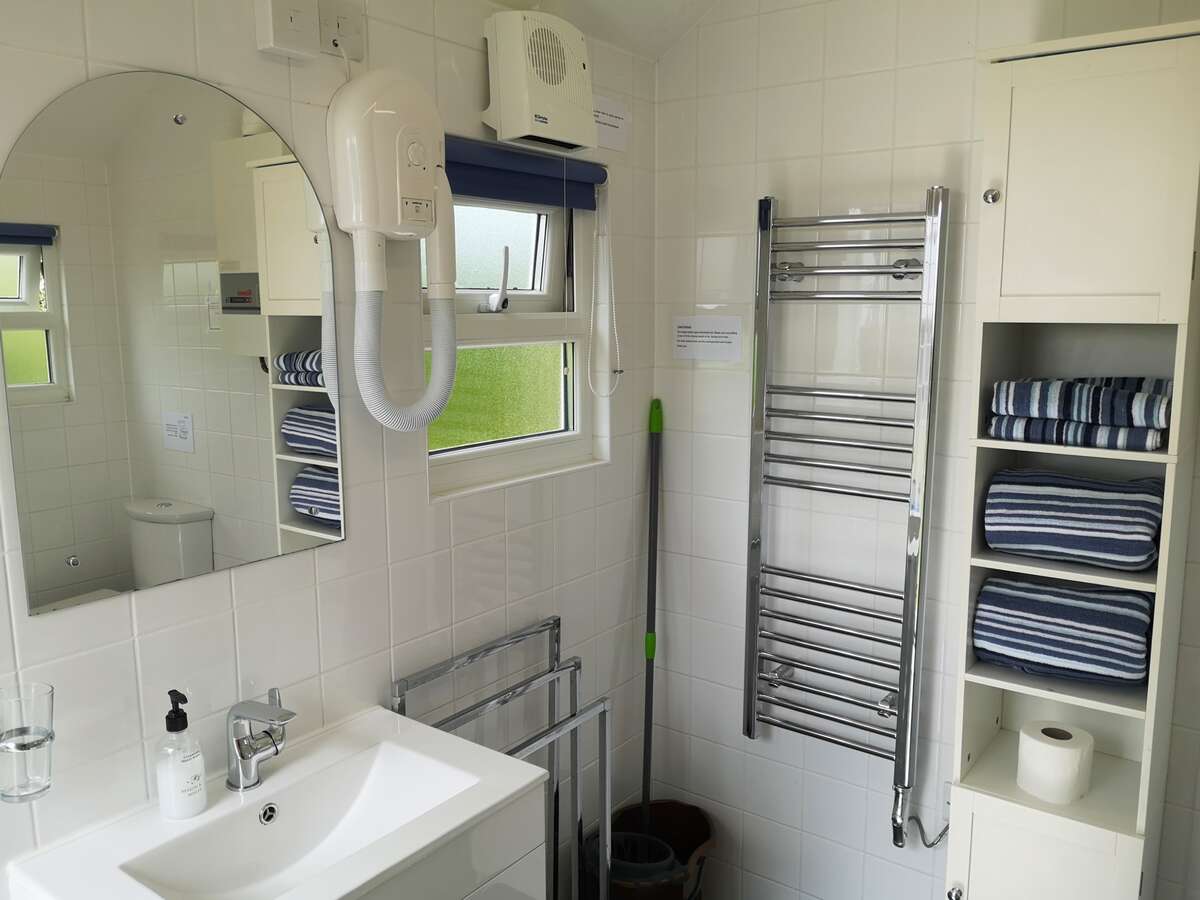 Private Shower and Toilet Room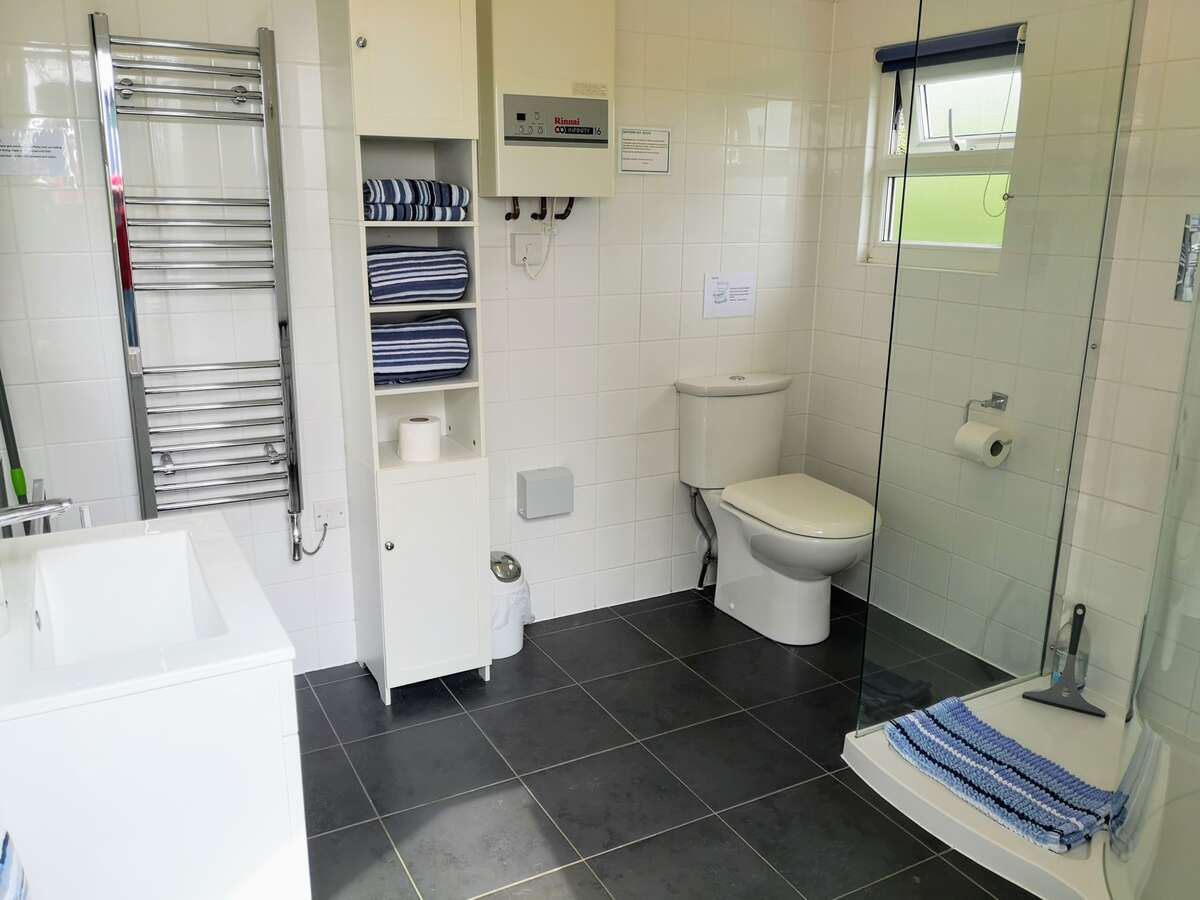 Private Shower and Toilet Room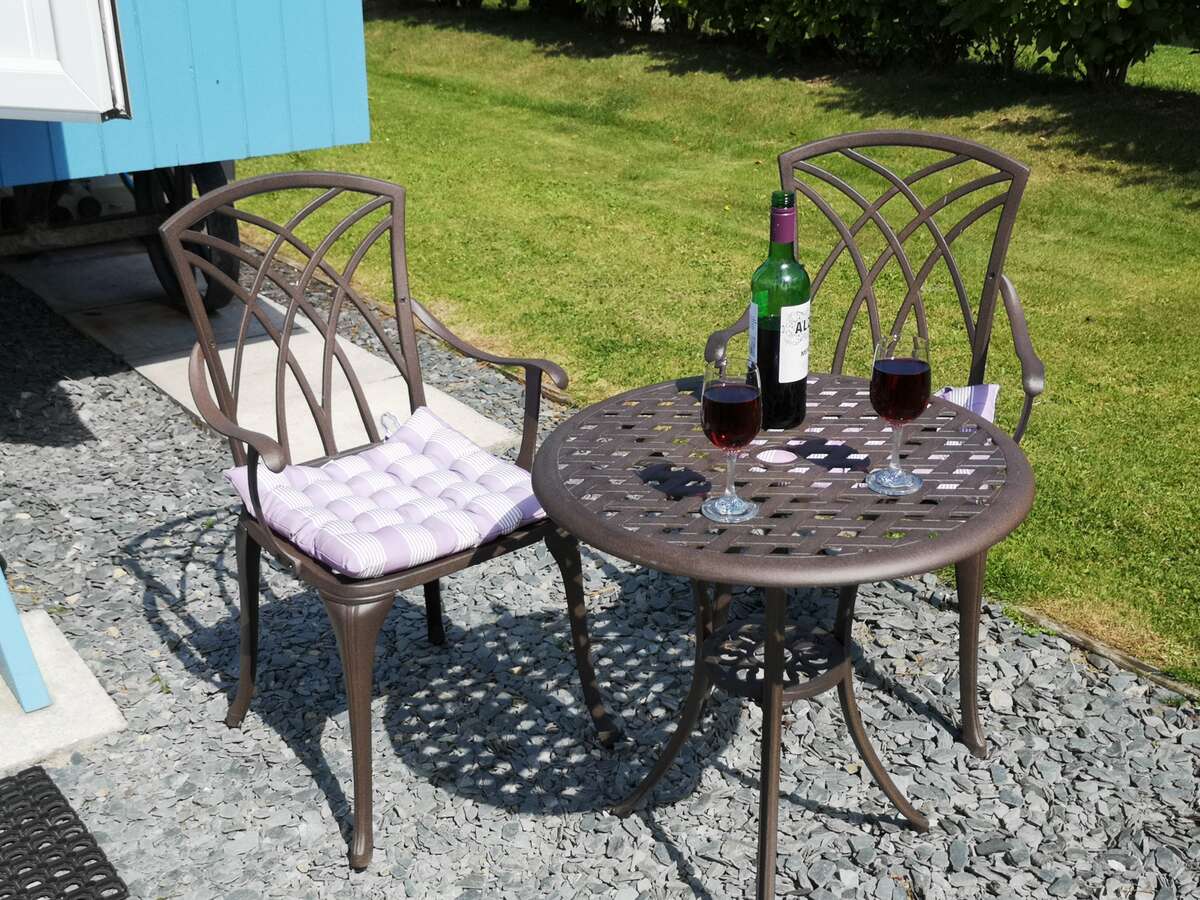 Patio Dining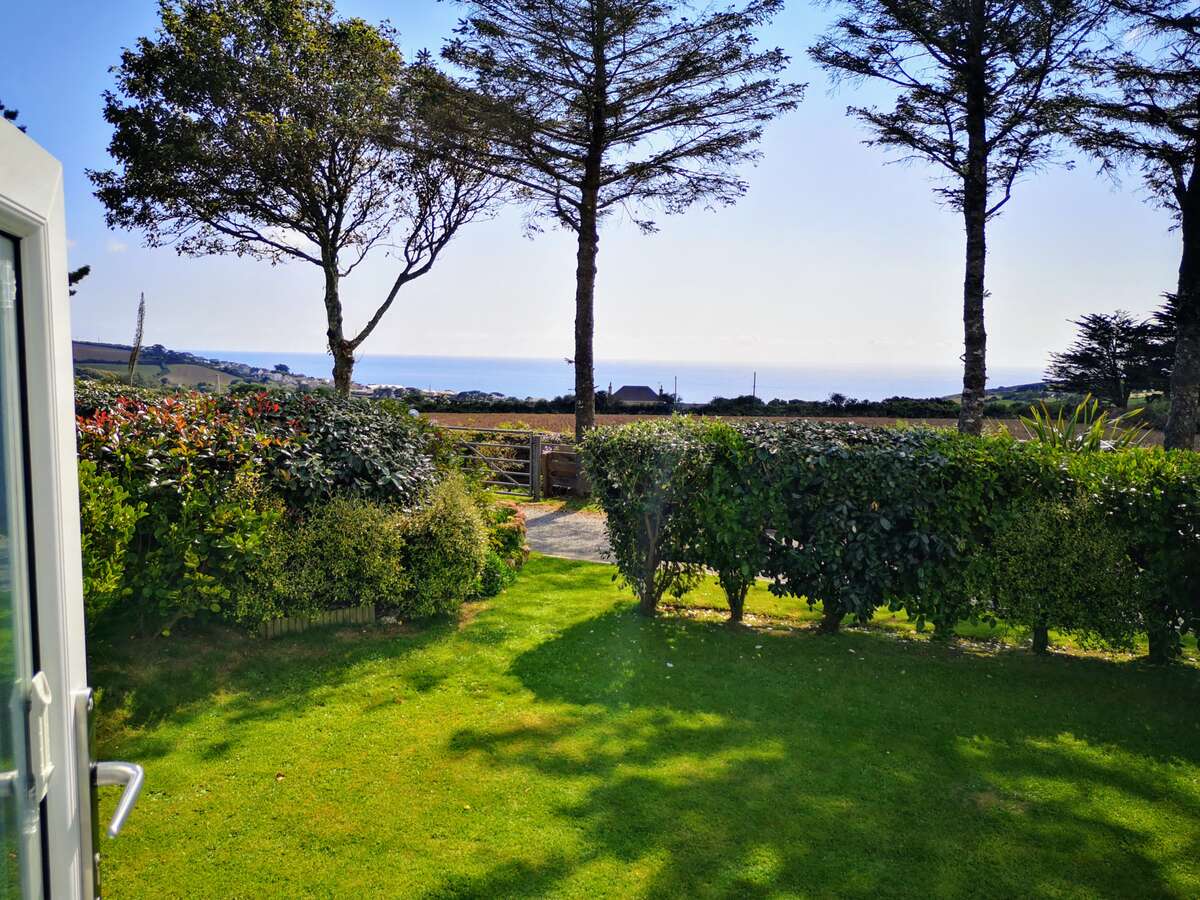 View from your Front Door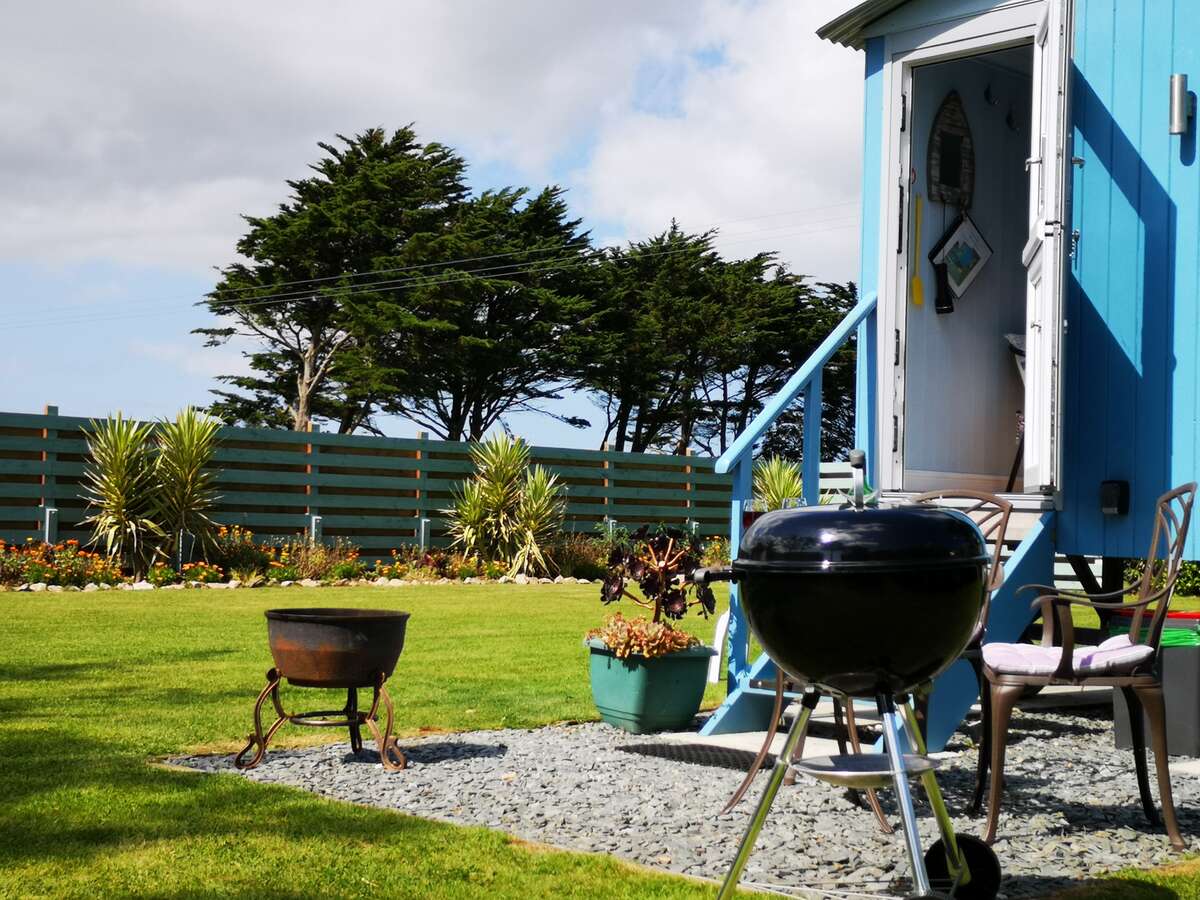 Complementary BBQ and Firepit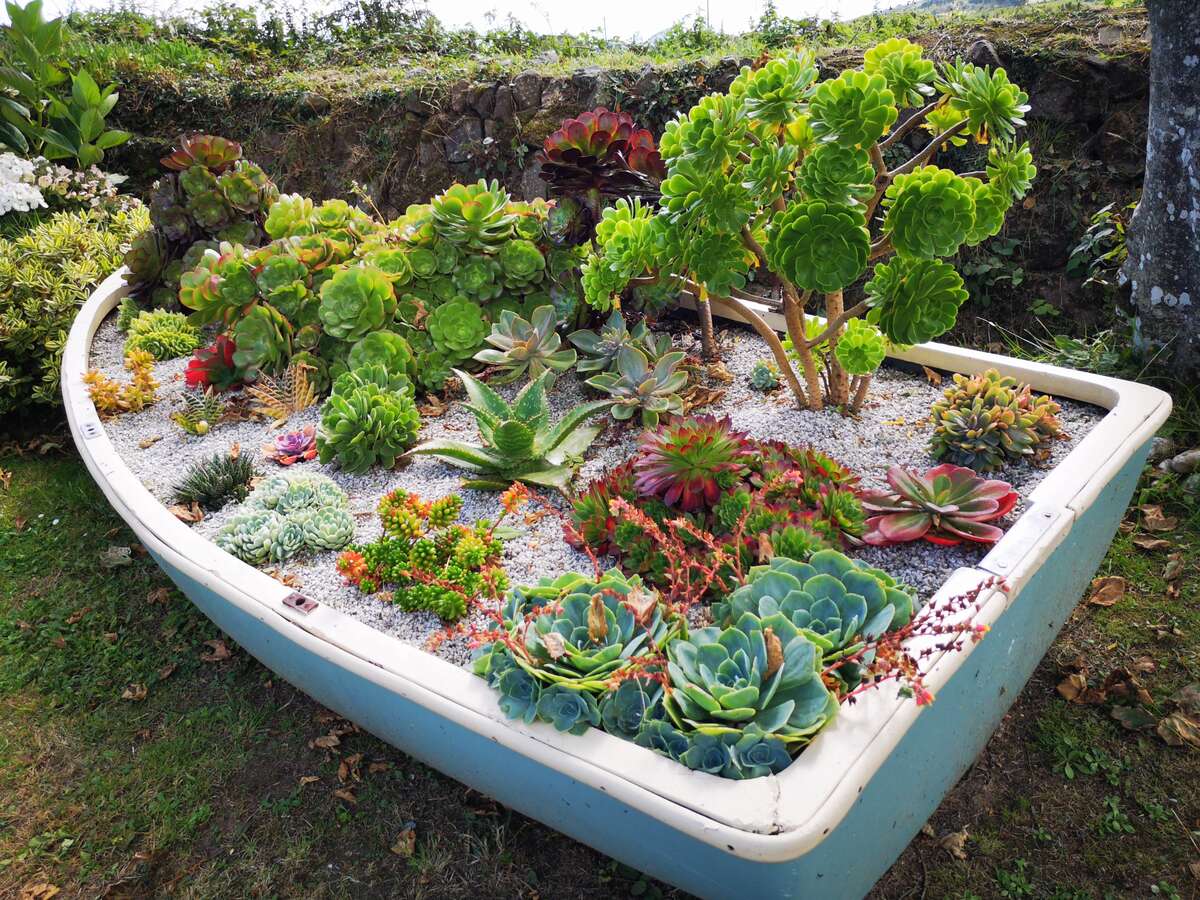 Campsite Landscaping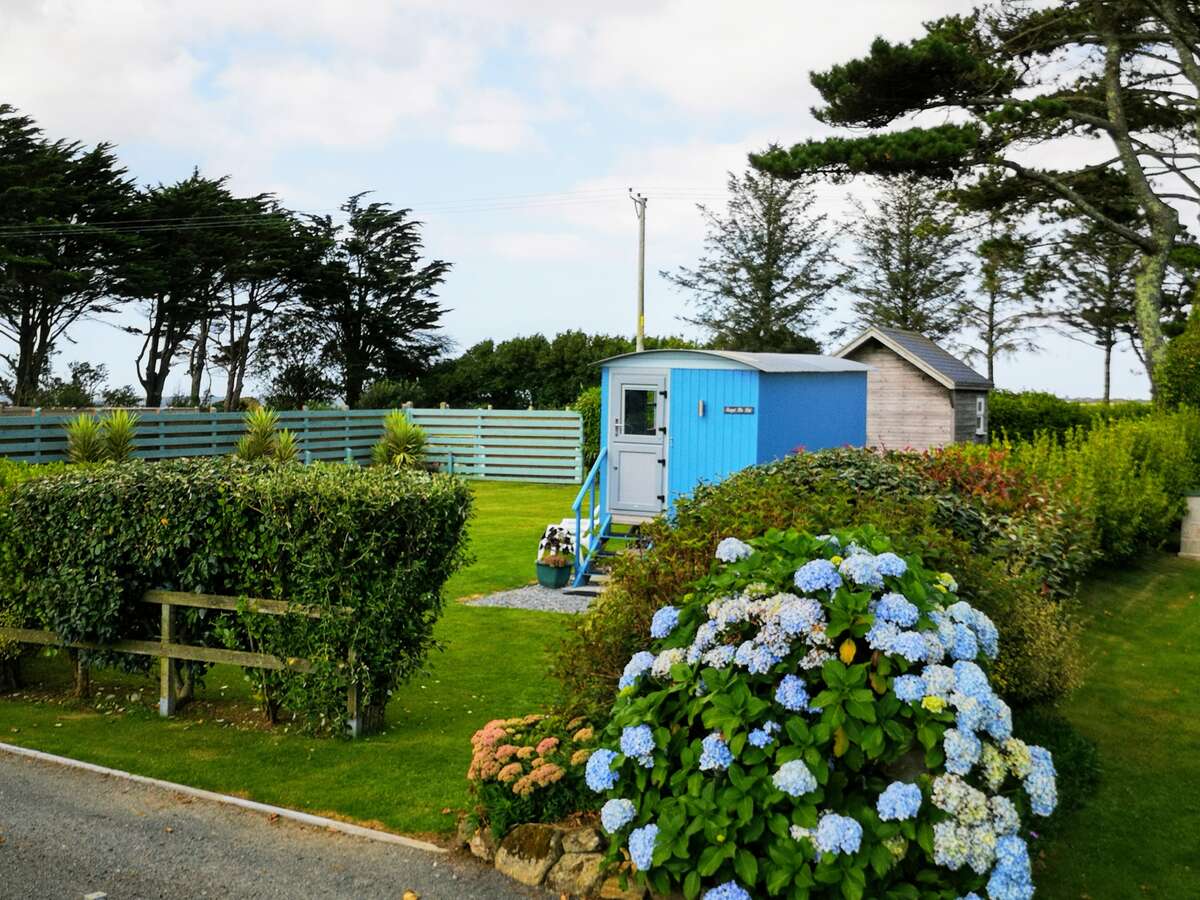 Enclosed garden area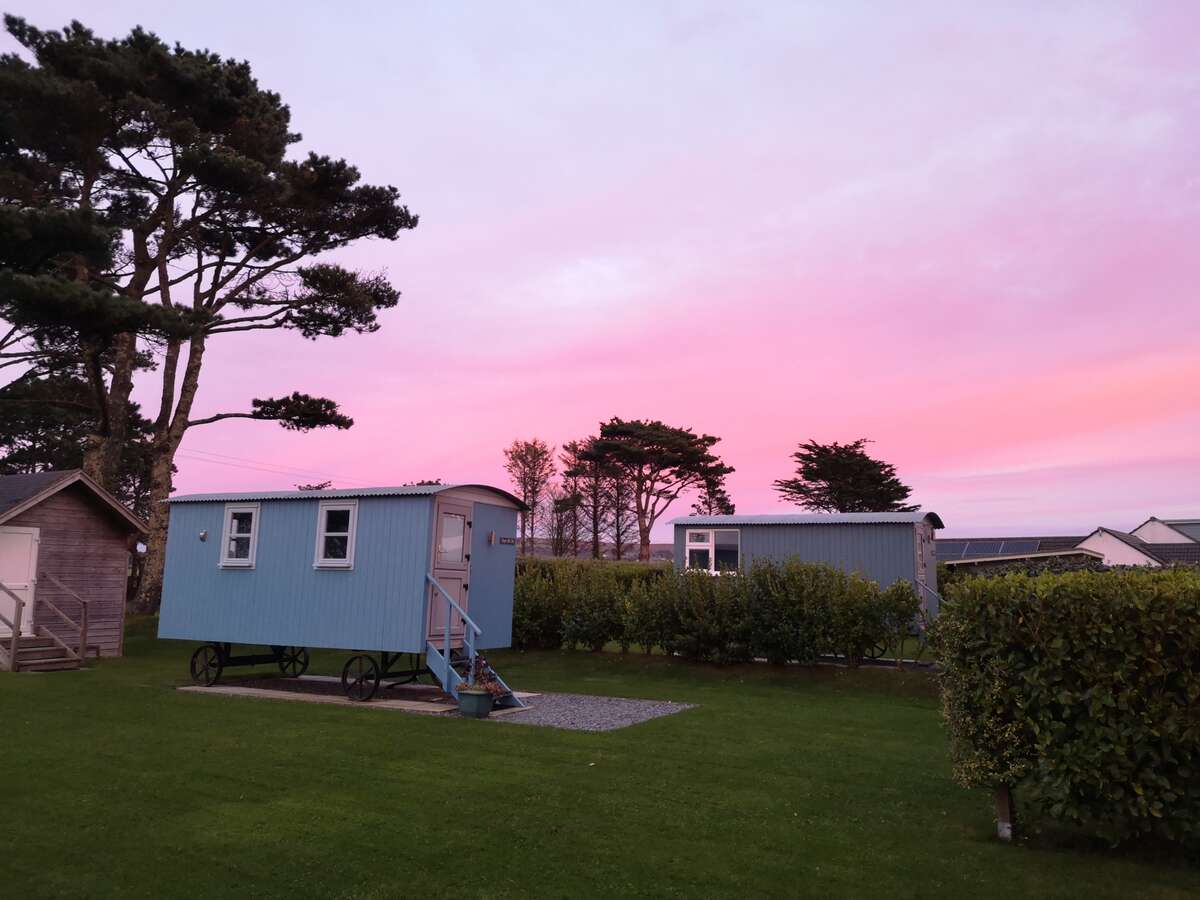 Cornish Sunset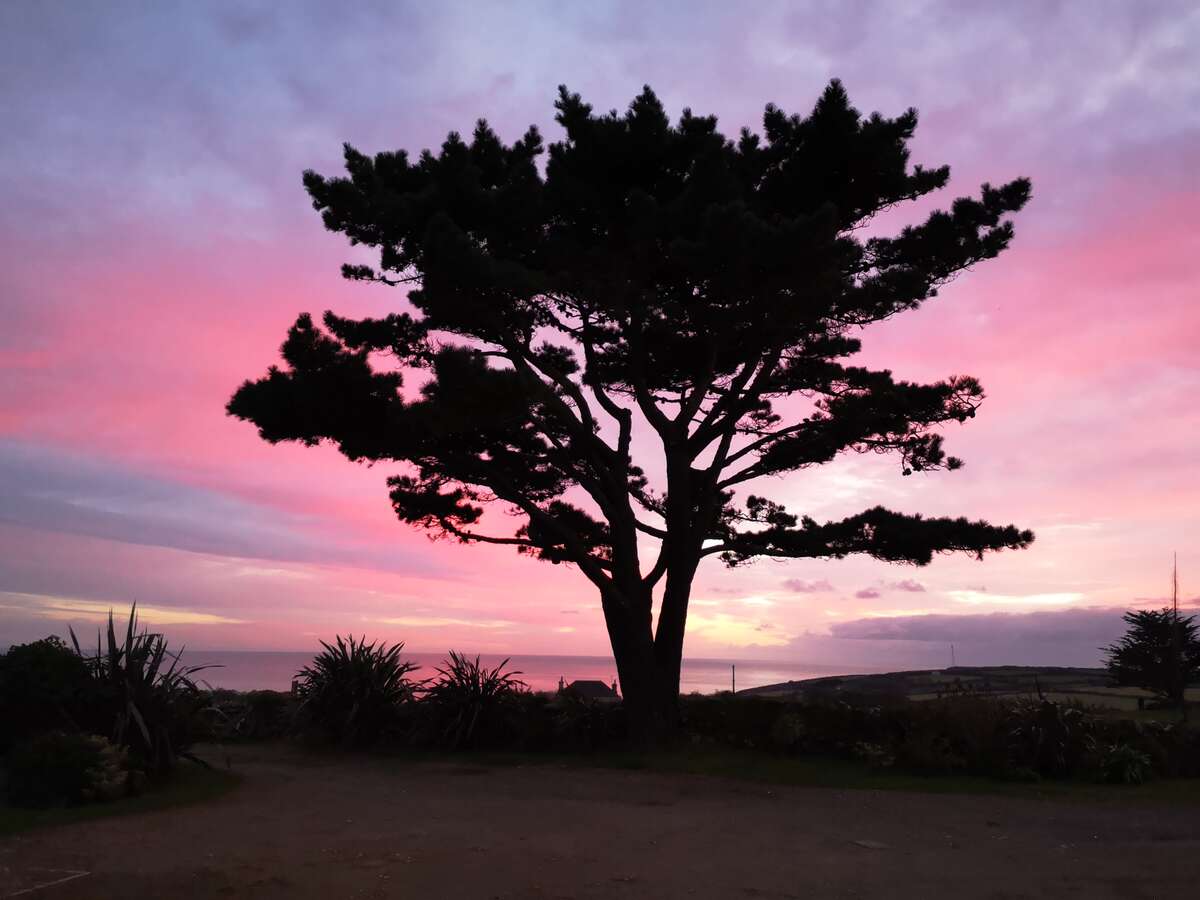 Cornish Sunset
❮
❯
Features
Mini kitchen with 2 ring electric hob, combination microwave, toaster and fridge
Double bed - sleeps 2 (adults only)
Private Beach Hut with shower, toilet, wash basin, hair drier, heated towel rail
Private garden area with BBQ, fire pit, garden furniture, and parking for 1 car
Free Wifi
No pets, No smoking
Arrive/Depart Any Day, Minimum 3 Nights
Nearby
Pub with restaurant within walking distance
Sea views and Praa Sands beach 15 minutes' walk
Historic market town of Marazion and St Michael's Mount - 15 minute drive
Fishing village of Porthleven with pubs and restaurants - 15 minute drive
Easy day trips to beautiful coastal walks across both the South and North coast
Forget me Not is a beautiful hand-crafted Shepherd hut, decorated in a seaside theme. It is set within its own private garden on a small exclusive adult-only campsite. The site is located 200 metres up a private lane and tucked well away from the main road. Everything is on hand for the perfect glamping experience, including double-bed, well equipped mini kitchen, panel heater and luxury private shower room facilities. Bed linen and towels are provided; just bring your own beach towels.
Forget me Not enjoys an elevated position with stunning views across the Atlantic Ocean and is accessed by 3 steps (not recommended for those with mobility issues - see our one bedroom holiday cottage instead). The mini kitchen has a work surface, 2-ring electric hob, sink, under-counter fridge (with freezer compartment), combination microwave, toaster, as well as a storage cupboard. There are 2 drawers and shelves well stocked with all the necessary crockery and cooking utensils. There is a fold away dining-table, 2 chairs, a single wardrobe for clothes/storage, as well as a double bed with large storage drawer and a bedside unit each side of the bed. For those chilly evenings and mornings, Forget me Not has a panel heater. Forget me Not has a cold- water mains feed and in keeping with true camping tradition, you have your own whistling kettle for all your hot water needs.
The large garden area 30m x 20m is both fenced and hedged to ensure privacy and is well stocked with mature shrubs providing colour all season, as well as showcasing some of the amazing succulents, palms, yuccas and hydrangeas that thrive in Cornwall. For those of you who love plants, there is even a cabin on site stocked with plants for sale. The garden provides ample space to park your car and enjoy a BBQ or make use of the firepit for toasting marshmallows. Next door but separated by a hedge is Mr Blue Sky, our other Shepherd hut.
Forget me Not's guests have exclusive use of a luxurious shower room (2.7m x 2.7m) positioned only a few metres away and accessed by 3 steps. A boiler provides hot water for the shower and handbasin. There is a flush toilet, heated towel rail, a wall-mounted fan heater, hairdryer and plenty of space to hang your beach towels after a long day on the beach.
Availability
Sorry, this calendar requires javascript in order to work.
What Our Guests Say
Mrs Shepherd - Sept 2022
Thank you for fitting us in Forget Me Not at such short notice and you were so welcoming and helpful. Unfortunately the wind and rain did not enhance our holiday but it made the Shepherd's Hut so cosy.
Mr Nelson - August 2022
Many thanks for a wonderful restful stay.
Forget me Not was beautifully fitted out with everything you could need and the garden was a real haven during the heat wave. All that and such friendly helpful hosts too; staying at Bos Verbas has been an utter joy.
Ms Clarke - July 2022
Fab stay, super relaxing. Great location to explore lots of Cornwall. Beautiful view. Super comfy bed. Thank you for such a lovely birthday break.
Ms Martins - June 2022
Thank you so much for a wonderful stay. We loved everything about the Shepherd's hut and Cornwall. Attention to detail here is fabulous and 5 stars to whoever is doing the garden.
Mr Little - May 2022
Our first time in a Shepherd's Hut and one we will never forget for all the right reasons. Comfy bed, great location, bird song, large garden area the list is endless. I have already recommended this to my sister. Thank You!
Mrs J Dockerty - August 21
We had a fantastic week! The shepherd's Hut was beautiful, gorgeous views and fantastic weather all week! It's been such a peaceful and relaxing week wish we could stay longer!! Everything about the Hut is perfect. We'll definitely be coming back!
Dr S Carson - Sept 21
What a fabulous place! Peaceful and beautiful. Everything we could need just where we are, but a perfect centre for touring and sight-seeing this idyllic part of Cornwall. The beach- hut and Shepherd's Hut were spotlessly clean and with the amazing weather we just don't want to go home! Didn't really find a beach to rival Praa Sands but Porthleven v. pretty and St Ives bustling. Hopefully we'll be back.
Mrs Burns - July 2021
Had a wonderful stay at the cute little Shepherds Hut. Would love to return one day
Mrs Watson - June 2021
We had an amazing stay at forget me not, it was idyllic for the views and peaceful area, the hut was very well equipped and cosy would definitely recommend and would definitely stay again! Having the separate bathroom was fantastic with the space loved every minute of it, was sad to leave thank you.
Mr Macleod - May 2021
Beautiful place to stay
Mrs Scott - August 2019
We had an amazing stay, beautiful hut with a super comfy bed. Amazing view and it's so private and quiet. Good location and beautiful views. I would love to come back
Miss Mcnamara - August 2019
The hut is beautiful. It's an excellent location with lush surroundings. The extra touches such as the bbq and utensils etc were so welcome and our hosts were really friendly. We slept so well and the bed was big and comfy. I can't recommend highly enough.
Miss Havering - August 2019
We have enjoyed our stay at Forget Me especially with the lovely weather. The hut looked beautiful inside, clean and cosy. The bed was very comfortable as well. Great location near to the beach and other places. Definitely recommend this place!
Mrs Dyson - August 2019
Stunning place, so worth a visit.
Mr Beasley - August 2019
lovely styled wagon with an amazing view of the sea. Within 20 minutes walk to Praa Sands and a short drive to Penzance or Porthleven - a great location!
Mrs Knight - July 2019
Forget me not is really well positioned in a generous lawned area. It is wonderfully peaceful and private with a beautiful view over the sea. The owners are extremely welcoming and helpful. We would definitely return.
Ms Jackson - June 2019
The property was exceptional. Every detail thought of. Very close to the wonderful beaches. Situated within easy access to local attractions for sightseeing. Would highly recommend.